Beginner Kids Martial Arts Enrolling Now
Teaching Kids to Believe in Themselves!
If you're looking for a fun way to boost your child's confidence, improve their self-discipline, and help them achieve their goals, look no further!
At our Martial Arts's school, we combine traditional values of Korean Martial Arts with modern day training to give your child the fun, fitness and defensive techniques they'll need to feel safe and stay in shape.

A Fun Curriculum For Kids!
Considered one of the finest martial arts schools in Texas, we know how to bring out the best in children. We provide well-organized classes that explore the ENTIRE spectrum of Traditional martial arts skills, body conditioning, and teach kids the mental skills to succeed.
Kids Lead Safer, Healthier and MORE Productive Lives!
As your child progresses through a series of belt promotions, you'll see the confidence in their eyes and the dedication to fitness and excellence in their hearts.
Here your child will enjoy:
- High-energy drills
- An extensive variety of martial art techniques
- Strength, coordination and agility building skills
- Plus, the benefits of internal power and mental focus.
We offer THREE age-appropriate Martial Arts classes to choose from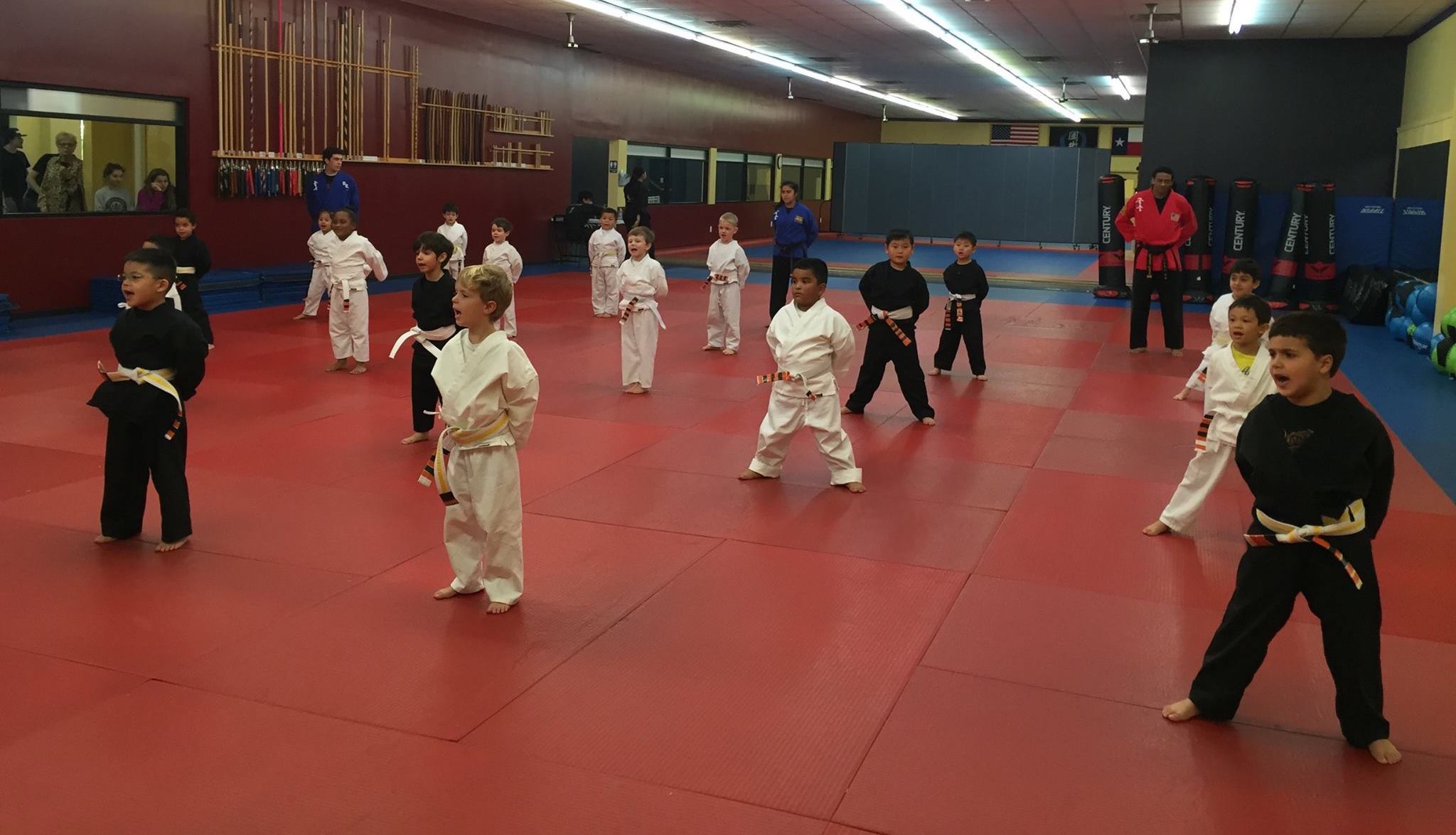 The Best Decision You'll Ever Make!
If you want your child to have the confidence, self-discipline, and success they deserve, you can trust in our Martial Arts school to get the job done!
To learn more about our amazing Children's Programs in Houston or to find out about our no-obligation trial program and facility tour please scroll up. On the right you'll find a sign up box, where you can fill in your contact details and have information sent immediately to your inbox.

kids martial arts Program Age Groups
From Age 4 To 5 (Lil Dragons )
From Age 6 To 8 (Kids )
From Age 9 To 12 (Juniors)